About Costanzo Insurance Agency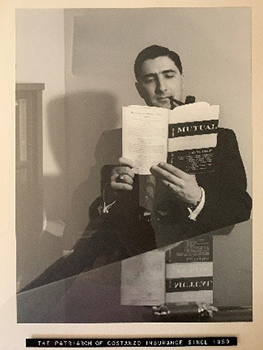 The Costanzo Insurance Agency was founded in 1988, but our roots go much deeper. Our founder, Dominic Costanzo, started in the insurance industry in 1959 as an agent with Nationwide Mutual Insurance. He was promoted to district sales manager and traveled through Southwest Ohio for 30 years, working with many Nationwide agents. In 1988, he returned to the agency force as an exclusive agent, opening Costanzo Insurance Agency and sharing offices with several, now-retired agents. While not involved in the daily operations of the Agency, he still shares his 60 years of experience and offers advice. He currently serves as Chairman of Resourcing Ministry Partners Inc, a Christian Missionary Outreach, working with the Masai tribes in Africa.
---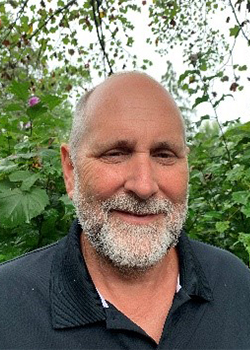 Dino Costanzo
Dino Costanzo is the President and CFO of the Costanzo Insurance Agency. He joined Costanzo Insurance in 1993, after spending many years perfecting his talent as a wildlife artist. He has been with the Costanzo Insurance Agency for his entire insurance career. He is an avid outdoorsman and spends much of his time fishing, hunting, and birding. In 2013, he went on a Big Year Quest (which is a bird-watching challenge). Dino set the Ohio record for individual birds spotted in one year, 326, a record that still stands. Among his many talents, Dino was also quite active in amateur baseball. He was a coach for 35 years, 20 of those spent with the famed Midland Organization. His last 3 years coaching were for UC/Clermont College as the 3rd base coach. Dino lives in Finneytown, OH and has been married for 34 years to Robin.
---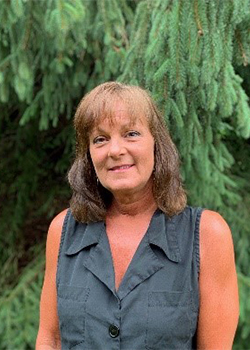 Robin Costanzo
Robin Costanzo is the Chief Operating Officer of the Costanzo Insurance Agency. She, like Dino, joined the Agency in 1993. Prior to joining the family business, she was employed as a Physical Director for the YMCA, working at the Blue Ash and Powel Crosley Jr YMCAs. Robin is a graduate of Mariemont High School and The Ohio State University. While in college, Robin was active in her sorority, focusing on community service projects. During her school years, she was a very competitive swimmer and swam for the renowned Cincinnati Marlins. At one point, she held six National Records in the Butterfly, Back Stroke & Freestyle. These experiences give her a leg up on her days off, when she hangs out with her grandson and teaches him the ins and outs of swimming at the local YMCA.
---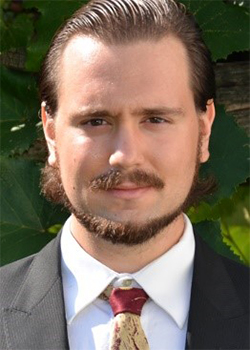 Dominic Costanzo
Dominic "Nic" Costanzo is Costanzo Insurance's Vice-President in charge of Benefits. He is Dino & Robin's son and represents the third generation of Costanzos in the agency. He joined the firm in 2012, focusing on Medicare and Senior insurance concerns. At an early age, Nic showed promise as a baseball player and played throughout his formative years. His entire Amateur career was spent playing for the Midland Organization, winning 2 National Championships while there. He also was a 4-year varsity starter for Mariemont High School and played for UC/Clermont. He was named a small college All-American while at UC/Clermont and his team was the runner up in the USCAA World Series in 2010. Nic spends his free time in Terrace Park with his wife Nicole (Nikki) and son, Dean. Nic enjoys shooting sporting clays at the local gun clubs and is an accomplished Master Class Shooter.
---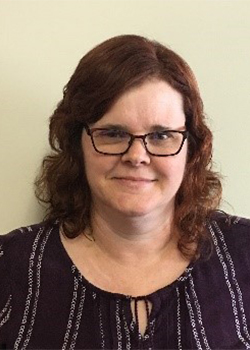 Lisa Berger
Lisa Berger is the Agency Office Manager. Lisa started her insurance career in 2002, working for Bevan Buel, a Nationwide agent who shared an office with The Costanzo Insurance Agency. After Bevan's retirement in 2007, Lisa continued her career in insurance, working in 2 other agencies. In 2016, the opportunity to return to the Costanzo Agency appeared and she has been with us ever since. Born & raised on Cincinnati's west side, Lisa continues to reside there with her husband, Steve. They have one grown son, Alex but no grandkids yet. In her free time, Lisa likes to read and practice her photography. Every year, she enters a photograph in the Harvest Home Fair contest. She also loves New Orleans and their Second Lines and visits every chance she gets.
---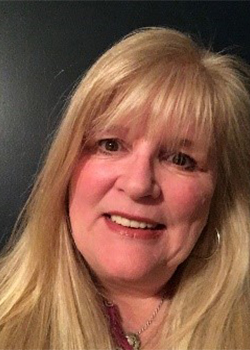 Jacqui Young
Jacqui Young is Dino Costanzo's Executive Assistant. While keeping our fearless leader on the straight and narrow is a full-time job, she still has time to assist our clients with their insurance needs. Jacqui started working for the Costanzo Agency in 1998. She worked part-time for 18 years. But in 2016, her husband passed away and she left us for a full-time position with a major Air Line. From there, she worked for another Independent Insurance Agent for a year. This gave her the experience and knowledge necessary to smooth the Costanzo Agency's transition from exclusive agent to Independent. She has 3 children, 4 grandchildren, a dog, a cat, 6 grand dogs and 7 grand cats. Jacqui is very passionate about animal rescue and has been working with the Stray Animal Adoption Program (SAAP) for over 5 years, fostering and working behind the scenes. Jacqui's other passion is all things Disney. She has visited Walt Disney World over 20 times and as a hobby, works as a Vacation Planner for Magical Vacation Planners.